This morning, President Mauricio Macri welcomed the President of the United States, Mr. Barack Obama, at Casa Rosada. Mr. Obama arrived in Argentina after midnight in the context of his trip to Latin America, for a two-day visit that will include the signing of agreements for cooperation in the fields of security and trade.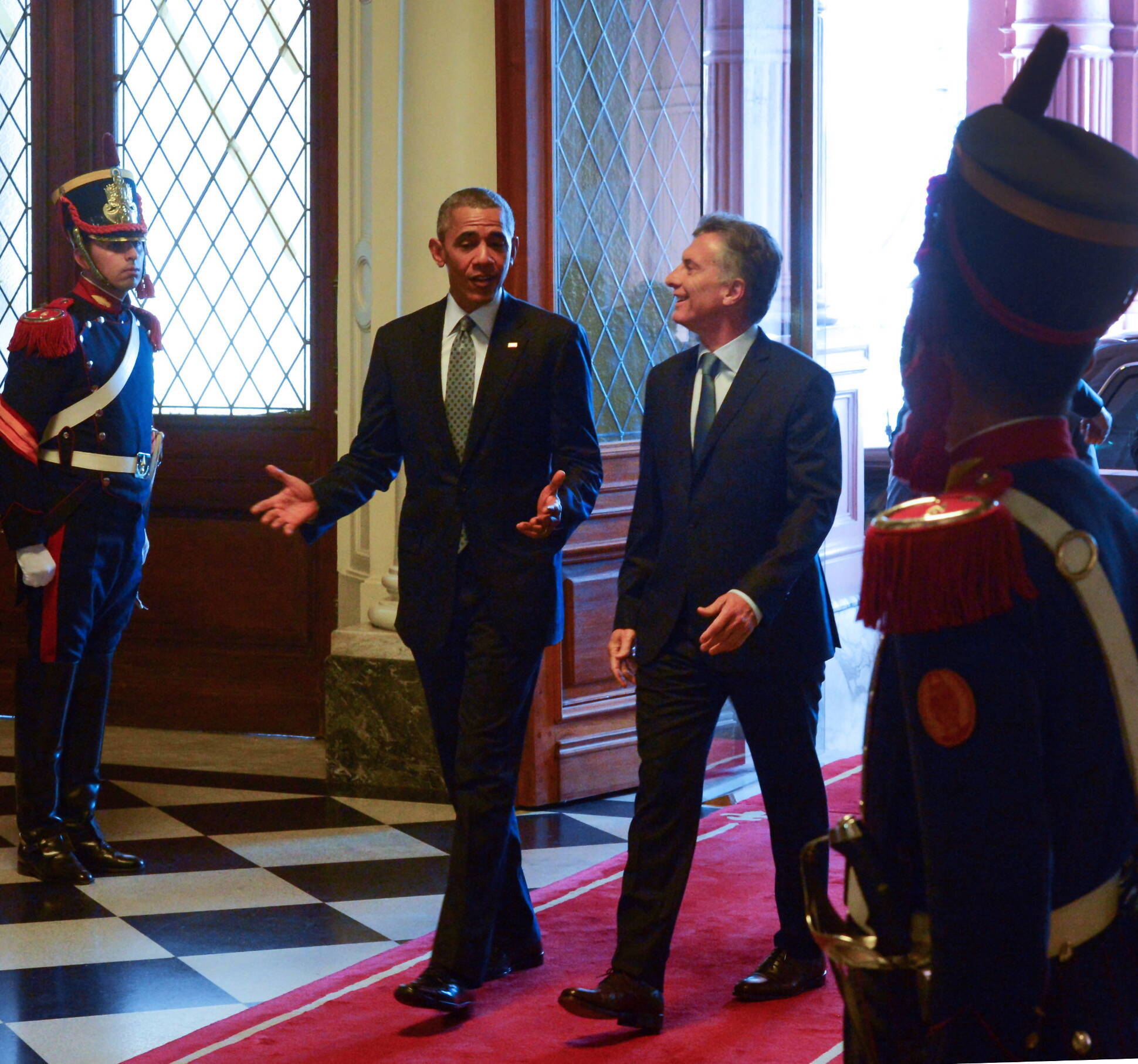 President Obama's activities began with a meeting with President Macri at Casa Rosada to greet the delegations at the White Room, and will continue with a private meeting at President Macri's main office.
President Mauricio Macri started his speech with some thoughts on the terrorist attacks in Brussels: "Fanaticism breeds intolerance, aggression and violence, and leads us nowhere. Once again, Argentina condemns these terrorist attacks. We are deeply sorry."
Then, Mr. Macri referred to the visit from the President of the United States: "We see this visit as a token of affection and friendship at a time when Argentina is undertaking a new journey, a new change," and added: "We feel that our countries share profound values: respect for human rights, individual freedoms, democracy, justice, and peace."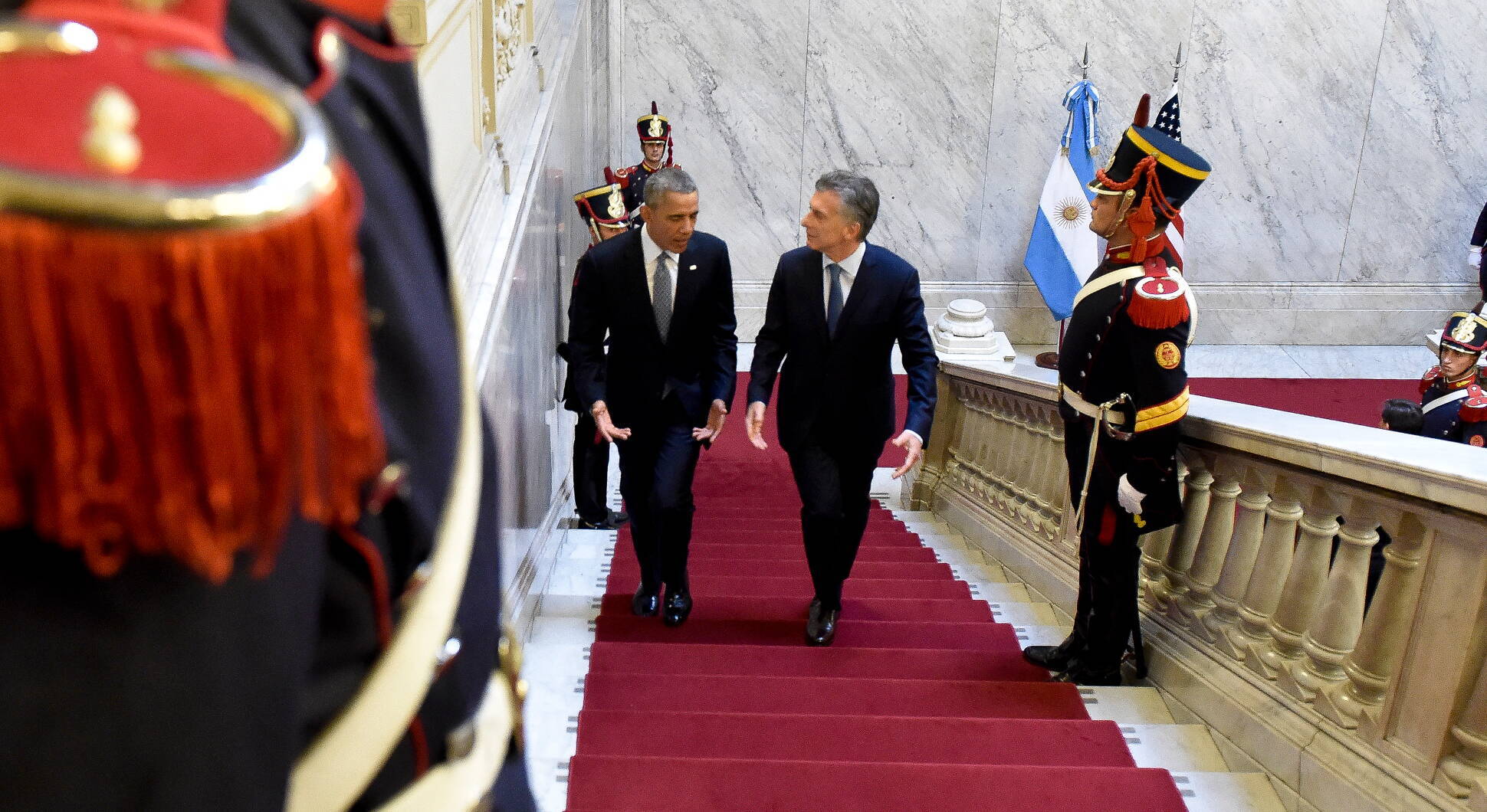 Further, President Macri highlighted President Obama's leadership role: "You (President Obama) emerged by proposing great changes and proved that they were possible, and that with intelligence and confidence, status quo can be challenged; and you were successful in your country. This has been an inspirational path for what our country is going through."
Mr. Macri briefly referred to the agreements signed with the United States during Mr. Obama's visit, in line with the objectives of his administration: zero poverty, the fight against drug trafficking, and uniting the Argentine people.
The purpose of one of the agreements signed is to enhance the exchange between the two countries, both in terms of scholarships and of strengthening the work and development in the fields of science and technology. With regard to job creation, an agreement was signed to foster trade between Argentina and the United States.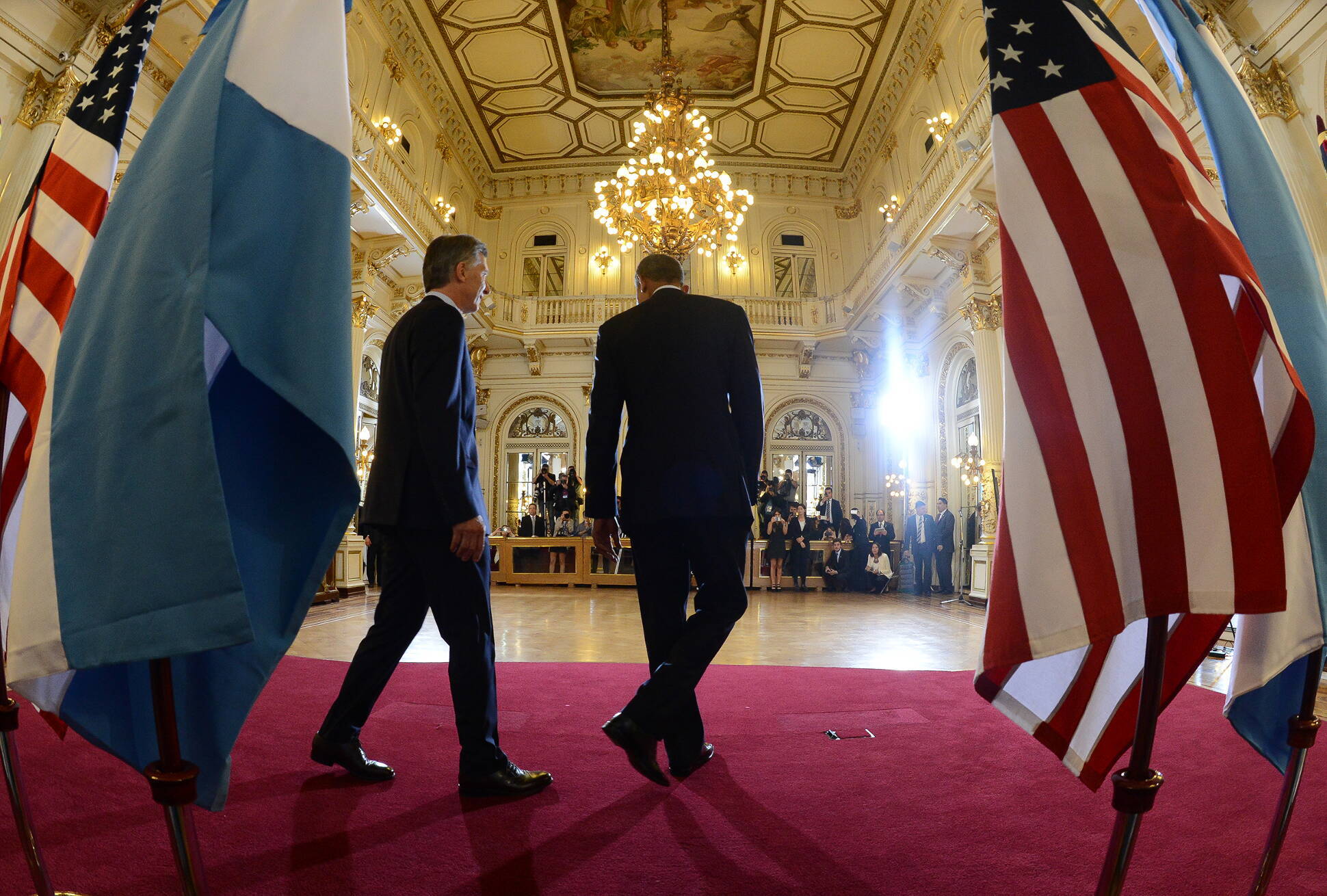 In addition, President Macri thanked President Obama for his decision to declassify secret documents relating to the last Argentine dictatorship: "We are hours away from commemorating the 40th anniversary of the military coup that consolidated the darkest period in Argentine history. In this context, you accepted our request to declassify documents from that highly violent decade. We are very grateful for that gesture. We have a right to know the truth. I want to highlight this very significant demonstration."
Mr. Obama thanked the Argentine people, President Macri, and President Macri's team for welcoming him.